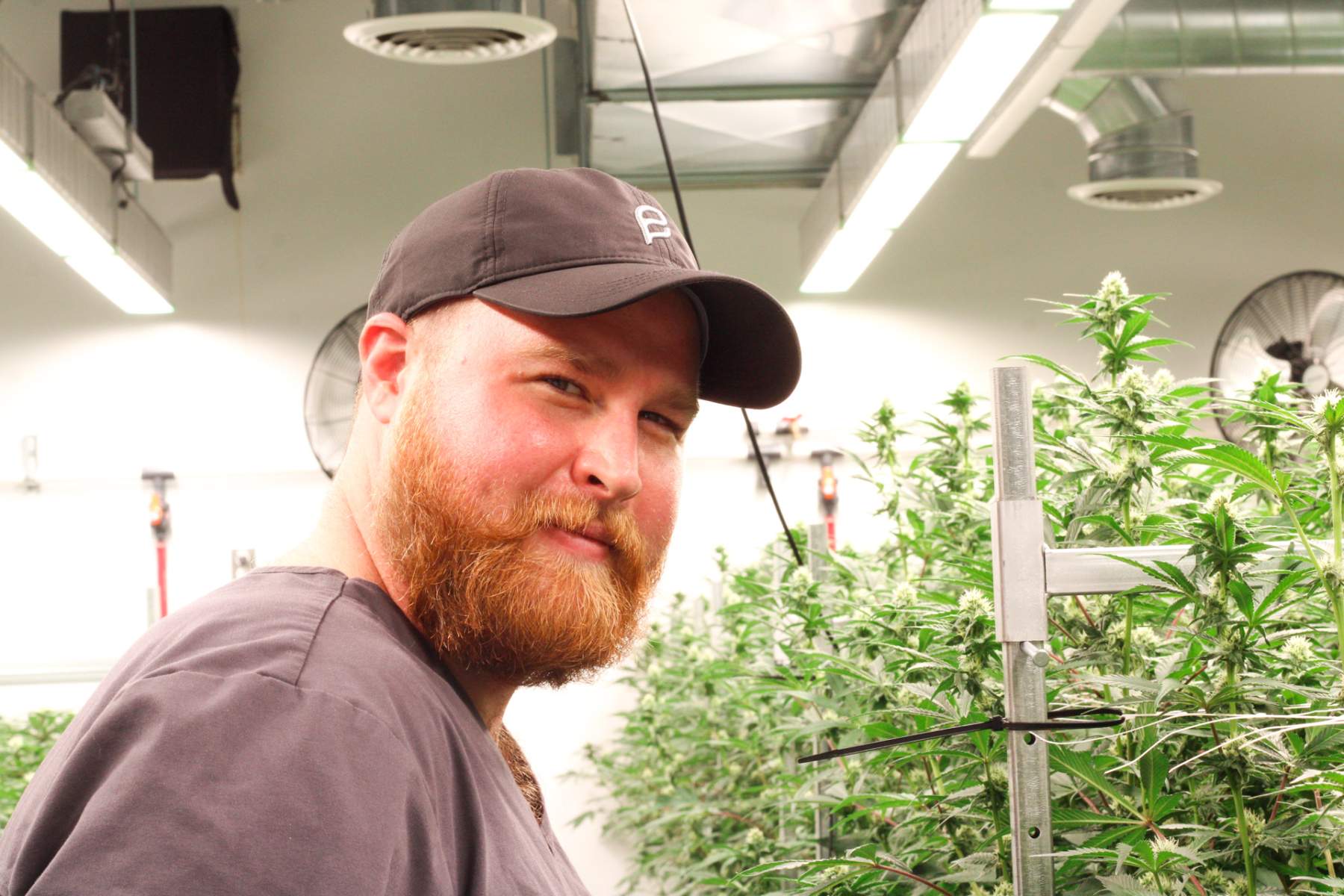 Cultivator Spotlight: FLWRpot Brings Love And Creativity To Growing Cannabis
Cannabis cultivation is the intersection of art and science, requiring a love of the plant and in-depth knowledge. That's something Joel Boyce, director of cultivation at FLWRpot and an operating member at North Coast Joint Ventures, knows firsthand, spending much of his time growing and breeding cannabis to break new ground in the space and provide Michiganders with high-quality flower.
At Iconic Wellness, we maintain an inventory of FLWRpot strains at all our locations specifically because of the energy, passion, and care Boyce and team put into cultivating their plants. So, we sat down with Boyce to learn more about FLWRpot's philosophy and what makes its cannabis so special.
A foundation in organic horticulture and nature
FLWRpot is a cultivation facility based in Adrian, Michigan and owned and operated by North Coast Joint Ventures. The facility, open since 2021, brings together cultivators with more than a decade of experience in Michigan's legal cannabis market. Beyond cannabis, FLWRpot's team has its roots in small-scale organic farming and brings a philosophy of understanding plant biology and chemistry to its operations.
Boyce grew up working on his family's organic farm, growing everything from tomatoes and corn to pumpkins to pickling cucumbers.
"My dad was an arborist, so I spent a lot of time outside learning about hard work and spending time in nature," Boyce said. "I got to see all these different plants and how to cultivate food for our family and friends to eat."
The focus was on natural cohesion between different species of plants and animals, creating an environment that attracted beneficial insects and warded off pests without the need for harmful pesticides. Boyce and his brother Sam, who is also part of the FLWRpot team, have adapted the lessons they learned in their youth to their work in Michigan's cannabis industry.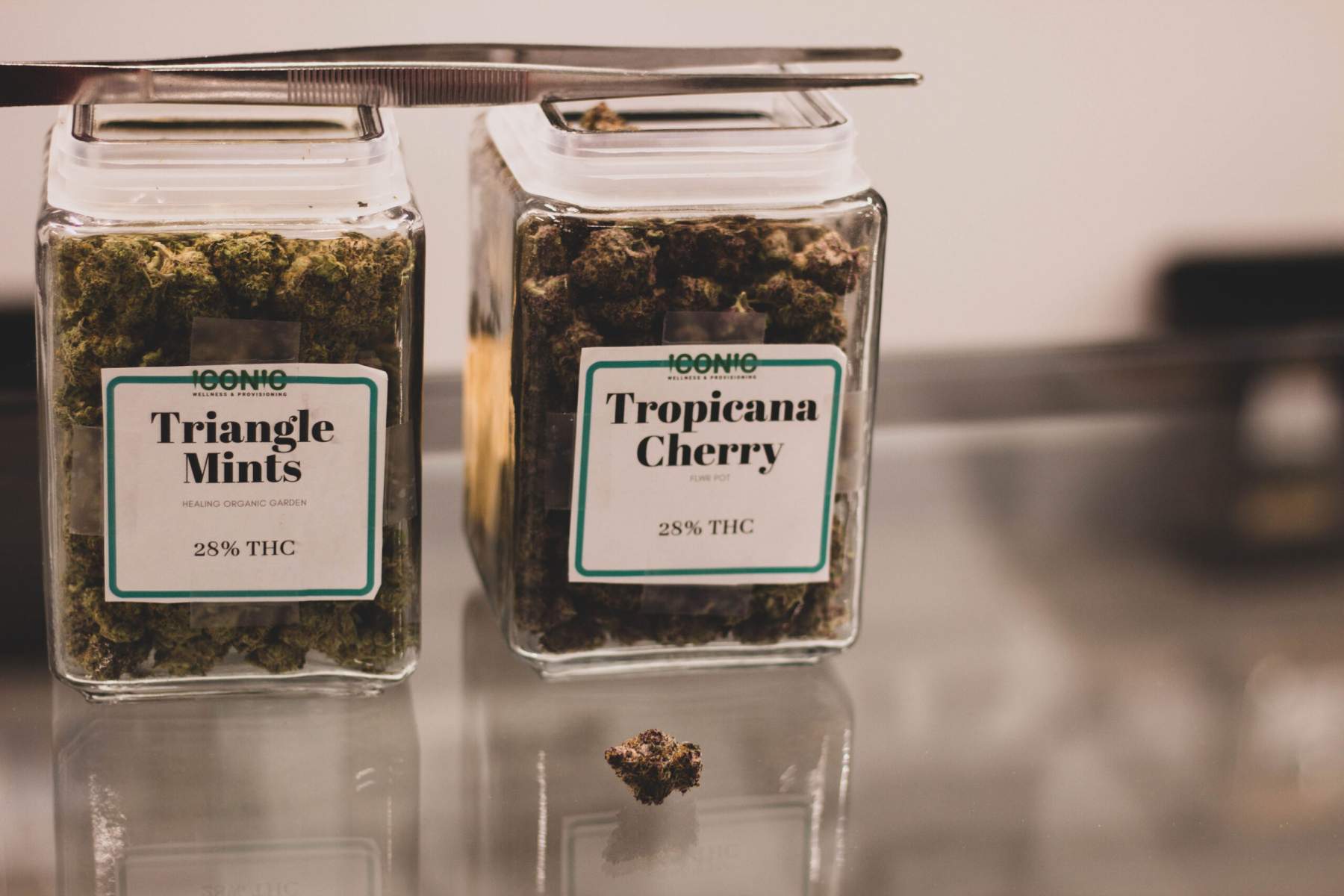 Small scale cultivation, scaled up
When Michigan adopted the Medical Marihuana Act in December 2008, Boyce and a group of friends knew there was a big opportunity to get involved. By 2010, Boyce and his partners were cultivating small caregiver gardens, both indoors and outdoors, supplying their flower to dispensaries throughout the Ann Arbor area.
"We dipped our toes in and gained some knowledge," Boyce said, adding that the experience would later be critical in launching FLWRpot and North Coast Joint Ventures.
FLWRpot's cultivation takes place in a 30,000 sq. ft. facility with two floors — currently, only the bottom half is operational, and Boyce calls it "state of the art."
At FLWRpot, Boyce works alongside nine employees to produce high-quality flower for markets throughout Michigan, including Iconic Wellness locations in Sturgis, Gaylord, and Lowell. As director of cultivation, Boyce leverages his experience on his family's farm as well as his biology and chemistry background from Western Michigan University — where he focused on plant physiology and molecular biology — to lead his team in striving for continuous improvement and top-notch results.
"We started out cultivating our genetics and strains that we thought were really key players under the pre-2016 laws. We've brought our knowledge, genetics, and people into this new licensed territory," Boyce said. "We're focused on what we've been true to in the past: really high quality terpene retention and phytocannabinoid potency."
Even as FLWRpot scales up, Boyce said the focus remains on giving the plants what they need to yield the best flower possible for consumers. That has meant establishing clear standard operating procedures (SOPs) for the cultivation facility, while remaining open to experimentation in FLWRpot's R&D garden where Boyce and team try out new genetics, tinker with nutrient lines, and do most of their pheno hunting.
"We're a small group trying to make a big splash," Boyce said. And there are clear signs that FLWRpot is already doing just that.
Winning the High Times Cannabis Cup twice
FLWRpot has won big in the famed High Times Cannabis Cup not once, but twice.
The team's first win came in the 2019 Detroit Cannabis Cup in conjunction with Arborside provisionary (FLWRpot had not yet officially launched). There, they won first place in Best Flower CBD for their Thunderstruck strain, a sativa-leaning AC/DC cut with a 1:1 THC-to-CBD ratio and total cannabinoid content reaching up to 35%.
The second win came in 2022, when FLWRpot brought home the gold in the Michigan Cannabis Cup Hybrid Flower category for their Tropicana Cherry, beating out more than 40 other competitors statewide to secure the title. That moment, Boyce said, was "surreal."
"I can't describe it other than validation, not just for me but the entire team," he said. "I was just really happy and proud of us."
Tropicana Cherry strain – what's it all about?
Boyce is audibly excited when discussing the merits of the Tropicana Cherry strain, genetics he was eager to get his hands on for ages before the Cannabis Cup victory materialized. He described first coming across the strain as people were making rosin out of it, explaining he was enamored by the dark purple hues and earthy, diesel, citrusy aromas of the hash.
"The strain is amazing, and I wanted to get my hands on it," he said.
Tropicana Cherry only found its way to FLWRpot by chance, and the opportunity to propagate it nearly slipped by unnoticed. A member of the social media marketing team was given a cutting of the strain by a friend, Boyce said, and brought it into the dispensary office in a cup filled with soil. There it sat, without proper lighting, nutrients, or environmental controls, for days.
When Boyce discovered the plant, he began taking basic care of it, ensuring it was watered. He started asking around about what it was and where it came from, eventually finding out from another team member that it was Tropicana Cherry, the genetics he had long wanted to propagate.
"I freaked out a little bit because it'd been sitting there for days without the proper light and stuff, so I took it back to the R&D garden and nursed it back to health," Boyce said.
The progress was rocky — the plant was halfway in its vegetative stage and halfway in its flowering stage. But after some TLC and a few clones, Boyce was able to restore it to veg and grow out a mother plant that served as the foundation for propagating the strain that would later win FLWRpot a Cannabis Cup.
"It found its way to me," Boyce said. "It was really cool how it got there."
Breeding success in cannabis
Boyce credits the genetics of Tropicana Cherry (which was bred by Relentless Genetics) with the high-quality flower that FLWRpot was able to cultivate from it. And while he did his best to put humility aside, crediting the FLWRpot team for their meticulous and innovative work in growing the best flower possible, he said it all starts with good genetics.
That's why the next endeavor for FLWRpot is breeding, a project that Boyce and his brother are working closely together on now. One of the primary focuses of that project is a strain they've dubbed "Michigan Cherries," a cross between Tropicana Cherry and Mimosa.
"We got three awesome, stable, beautiful strains out of that cross and we're running them in production now," Boyce said. "These are by far the best in-house strains we have. Production is unreal with it; it produces high cannabinoid content, great terpenes, and it's just an easy strain to work with."
The duo has also developed a strain called Dino Candy and Modified Mimosa, two distinct phenotypes of a cross between Modified Mints and Mimosa. These strains contain some of the highest terpene yields Boyce has seen, consistently testing between 3% and 4% terpene content, he said. They're also rather potent, reaching up to 28% THC content.
"We have huge aspirations for the future," Boyce said, adding that work continues breeding a wide range of genetics that FLWRpot has collected in their R&D garden. "I know it will set us apart having in-house crosses, and I find so much joy looking at different phenos, crossing them, and seeing what we can get out of them."
For FLWRpot, the future also holds an expansion of FLWRpot's cultivation facility and addition of a processing facility to North Coast Joint Ventures' portfolio in 2023.
Find Tropicana Cherry and other FLWRpot cultivar at Iconic Wellness
If you want to try FLWRpot's exceptional, innovative cannabis for yourself, look no further than your local Iconic Wellness location. We're proud to partner with cultivators like Boyce and his team, who are dedicated to serving Michigan medical cannabis patients and adult-use consumers with the best cannabis products out there. From Lower Michigan to the UP, the Wolverine State's growing cannabis industry is a point of pride statewide. Come see what makes Michigan cannabis so special.