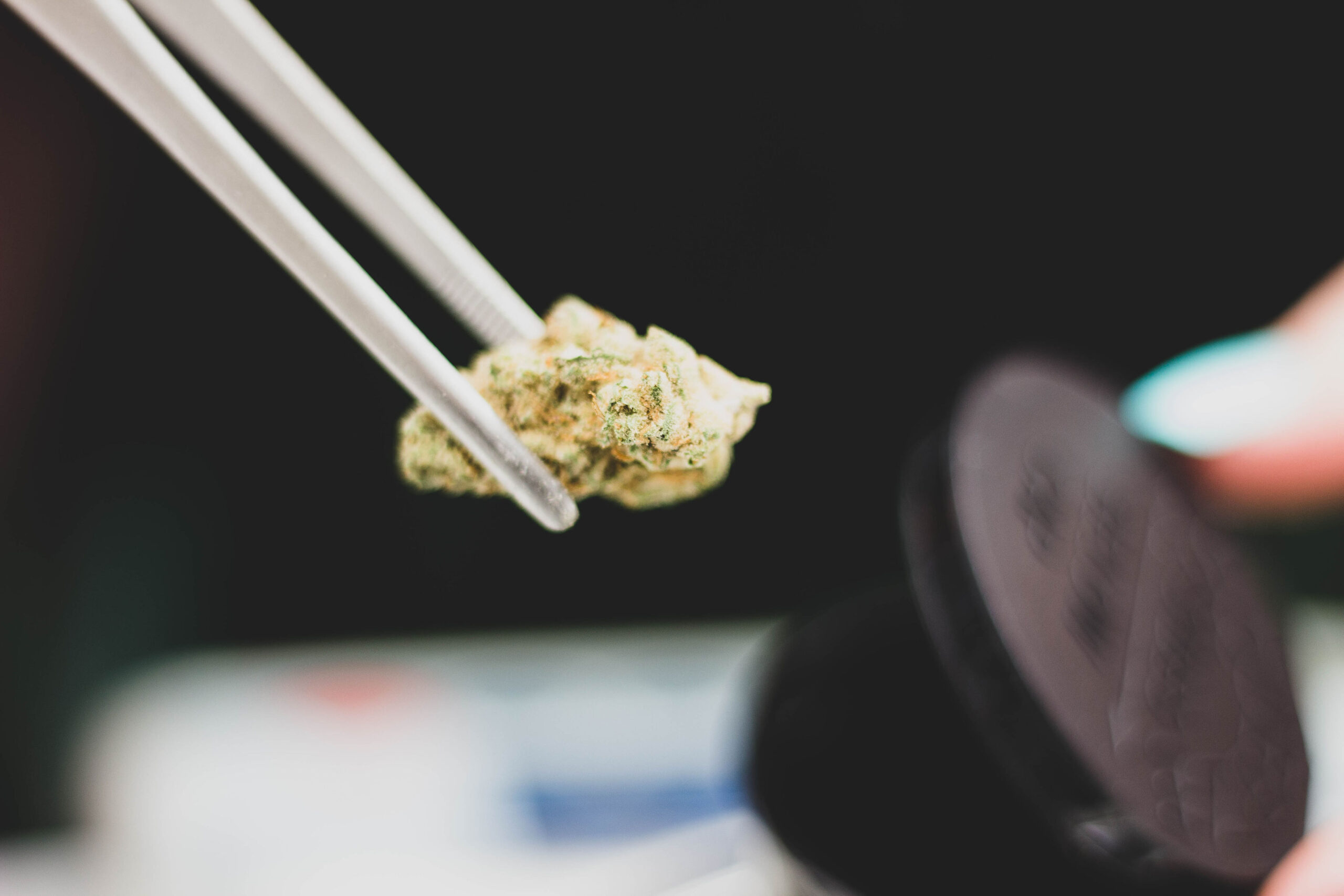 What Is Deli Style Cannabis? How To Select The Bud Before You Buy It
There's nothing quite like the deli-style cannabis experience. Big jars filled with beautiful buds greet you as you walk into the dispensary. As the dispensary associate lifts the lid of the jar, the unmistakable scent of cannabis fills the air, enticing you to try a new kush strain or a cultivar rich in fruity limonene terpenes.
Deli style lets you experience cannabis in a whole new way before leaving the dispensary. New to deli style cannabis? Learn all about it here and how you can try it out at any Iconic Wellness dispensary in Michigan.
What is deli style cannabis?
Shopping for weed "deli style" means that you can examine each bud before you decide to bring it home. You can examine the flower up close and take in its aromas — deli style lets you get as close as you can to the bud without actually touching it.
What are the benefits of deli style cannabis?
There are plenty of good reasons to experience deli style cannabis, including:
Get a good idea of what you're buying

. Pre-packaged cannabis flower certainly offers convenience, but you don't get to see or smell the product before you take it home. With deli-style cannabis, you'll get a good sense of product quality before you make a purchase.

Choose multiple cultivars

. If you want to take home multiple strains, deli style cannabis is the best way to do so. With deli style cannabis, you can bring home a sampler buffet of many cultivars, making it easier to find your favorites.

Try something new for less.

You don't have to buy a whole pack of prerolls or an eighth if you want to try an intriguing new strain. You can pick out the precise amount you need for a test run when you shop the deli-style cannabis counter.
Where can you shop deli style cannabis?
Michigan is one of a handful of states where deli style is part of the weed buying experience. As of the summer of 2022, other states that allow deli style cannabis sales are Oklahoma, Maryland, and Massachusetts, among others. Some states put a temporary hold on deli style cannabis during the COVID-19 pandemic to minimize contact between dispensary associates and customers.
You'll also find plenty of pre-packaged flower alongside deli style in these dispensaries. However, some states are so-called "package states," which means that cannabis can only be sold when it's pre-packaged. California is an example of a package state.
Is Michigan a "package state?"
In Michigan, cannabis can be sold deli-style or pre-packaged. And at all Iconic Wellness locations in the Wolverine State, you can select your own bud or pick up flower ready to go in a childproof, stay-fresh container.
What to check when shopping for cannabis deli style
The two most important factors to look for when shopping for cannabis deli style are smell and appearance.
Smell

. Take note of the cannabis's scent. Depending on the cultivar you're shopping for, the cannabis can smell wildly different, shaped by its terpenes. Some may have the fresh scent of citrus or floral notes, while others have a woodsy or even a cheese-like smell. No matter

what

it smells like, a strong and unforgettable scent profile means your cannabis is fresh, of high quality, and ready to smoke.

Appearance

. Just like smell, how your cannabis looks is shaped by the cultivar you want to try. Look for bright colors here – you might see greens, purples, and oranges among them, depending on your strain of choice. You'll also want to pick buds that look "frosty." Those are trichomes rich in phytocannabinoids and terpenes – the frostier, the better.
How to shop deli style cannabis
When you get to the Iconic Wellness location of your choice, let a budtender know that you'd like to select your own buds. The dispensary associate will take you to an area with bulk cannabis flower, properly stored in sealed jars. To speed up this process, you can review the menu ahead of time and know when you head in which cultivars you'd like to shop. 
Not sure what you want? Ask one of our friendly associates for their favorite, or let them know what kind of experience you're looking for, and they can help steer you in the right direction.
Here's where the magic happens. The dispensary associate will take down the jar of your chosen strain. You can smell the flower and examine the buds to decide what you want to try. Once you've made your selection, the budtender will use long, clean tweezers to take out each bud one by one, weigh it, and put it in a childproof package that keeps the flower fresh.
Want to learn more? Check out our Select Your Own Buds page!
Try deli style cannabis at Iconic Wellness
Ready to select your own bud? Head to your favorite Iconic Wellness location in Sturgis, Gaylord, or Lowell to see the latest cultivars. Know before you go: Peep the Iconic menu to see the latest cultivars and get the scoop on the best cannabis Michigan has to offer.