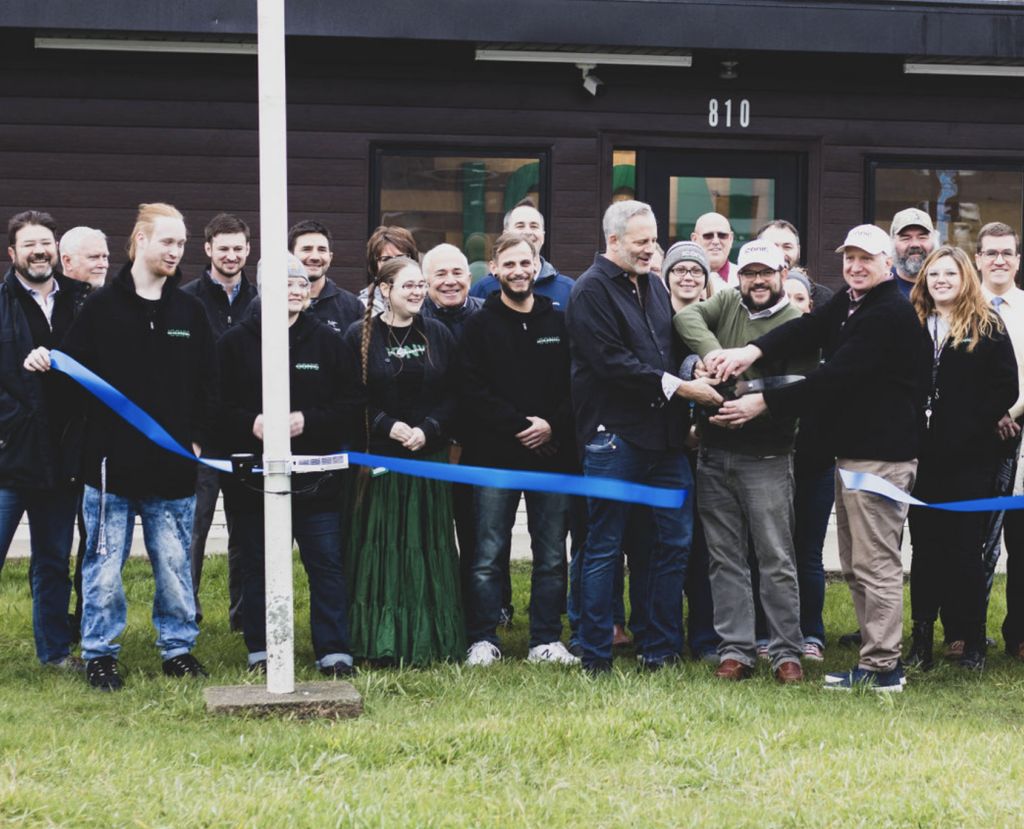 Iconic Wellness & Provisioning Gaylord Location Opening July 4th Weekend
Here at Iconic Wellness & Provisioning, we're thrilled to announce that a new location is joining our family of Michigan cannabis dispensaries. The Iconic – Gaylord dispensary is preparing to open its doors this 4th of July weekend! Celebrate Independence Day with us as we meet and greet everyone in our wonderful new community.
Iconic Wellness & Provisioning is dedicated to providing our communities with top-shelf cannabis products, including exceptional flower, potent concentrates, and all types of creative edibles. Our knowledgeable and friendly staff are trained to answer any questions you might have, helping you to find exactly what you need every time you visit one of our locations.
Welcome to the Iconic – Gaylord dispensary
When you visit the Iconic dispensary in Gaylord, you can expect a premier experience that makes finding the cannabis product you need fast, easy, and enjoyable.
Our ADA-accessible facility is open to both medical cannabis patients and adult-use consumers. For in-store shoppers, the Iconic – Gaylord features an on-site parking lot and accepts debit card payments, making for a seamless checkout experience even if you don't have cash. We also encourage you to bring your service dogs to come visit us as well!
However, if you prefer shopping from the comfort of your own home, you can use our online store to place your order. And of course, no matter how you choose to order, we always apply discounts for senior citizens and military veterans.
Select Your Own Buds at Iconic – Gaylord
Just like our other locations in Lowell and Sturgis, Iconic – Gaylord will feature our Select Your Own Buds option. Explore our full offering of cannabis flower and choose exactly the buds you want. This deli-style approach to cannabis selection means you'll always be able to visually inspect each and every bud before you bring it home, guaranteeing your experience is always up to your expectations.
At no other dispensary can you examine the flower this closely before you buy it. Our budtenders will work with you to find your ideal bud and make sure that's the one you take home. It's just another thing that makes us iconic.
About Iconic Wellness & Provisioning
Iconic Wellness & Provisioning is one the fastest growing cannabis companies in Michigan. Since opening its flagship dispensary in Sturgis, MI in December 2021, Iconic has been rapidly growing its Michigan footprint across the state. In addition to Sturgis and Gaylord, we operate an adult use dispensary in Lowell, MI, with more on the way!
Known for curating the state's best cannabis products, Iconic takes pride in knowing all commodities sold in our stores are coming straight from licensed cultivars and former caregivers, and we consider our products to be "farm to table." A truly unique experience, we serve all flower in a select your own style, which we call "deli style." The customer can see, smell and taste a difference in our craft cannabis by selecting their own flower.
On top of carrying the very best products, Iconic has made strong commitments and charitable contributions toward social equity reform, veteran and military personnel job placements and suicide awareness, substance abuse disorders, humane societies, and arts programs, just to name a few. Our hiring practices include the importance of inclusion and diversity, compliance, safety and high levels of customer service.
Pleased to meet you, Gaylord!
As we prepare to open our doors, we wanted to say a heartfelt thank you for welcoming us into your community, Gaylord. Come see why we have been voted "The Best Joint Around." Find out more about all the great products you'll be able to choose from by perusing our cannabis menu. And come see what we have to offer in person this 4th of July weekend!